Faculty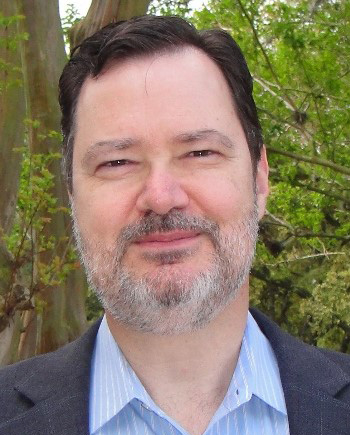 Dr. Richard C. Willson

Huffington-Woestemeyer Professor
Professor of Biochemical & Biophysical Sciences

Office Location

S229, Engineering Building 1

Email

willson

[at]

uh.edu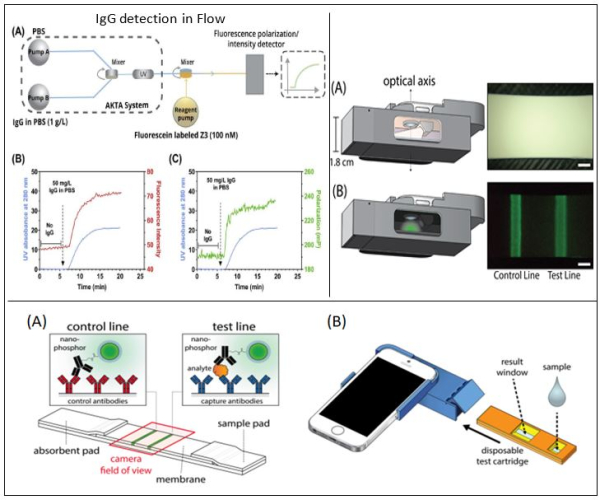 Education
Ph.D. Chemical Engineering, Massachusetts Institute of Technology (1988)
M.S. Chemical Engineering, California Institute of Technology (1982)
B.S. Chemical Engineering, California Institute of Technology (1981; honors)
Courses
Statistical/Numerical Techniques for Chemical Engineers (CHEE 3334)
Biological and Physical Chemistry (CHEE 3466)
Research Interests
Richard Willson's laboratory works on applications of biomolecular recognition to bioseparations, molecular diagnostics and process analytical technology. We collaborate productively with groups in a broad range of disciplines. Over time, our group members have had expertise in chemical, biochemical and biomedical engineering, biochemistry, chemistry, chemical biology, computer science, materials science, app development, molecular genetics, microbiology, and nanofabrication.
Bioseparations
         We have a long history of fundamental investigations of protein chromatography, including the first use of directed mutagenesis to rearrange surface charges to investigate selectivity, the first computational electrostatic modeling of protein/ion-exchanger interactions, the first use of titration microcalorimetry to characterize the energetics of protein ion-exchange adsorption, and demonstration of the role of stochastic clustering in protein adsorption and the superiority of clustered adsorbents.  We and photophysicist C. Landes introduced (in PNAS) single-molecule methods to the study of protein chromatography; recent work focuses on antibody purification.
          We are one of the few engineering groups developing novel methods of nucleic acid separations. These have been applied both at laboratory and production scale, including compaction agents and metal affinity capture of single-stranded nucleic acids. In recognition of his expertise in nucleic acid purification, Dr. Willson served on the Technical Advisory Board of Moderna, Inc. which has an mRNA-based vaccine for COVID-19 in advanced trials. One of his former students in this area is Head, Nucleic Acid Process Development at Moderna
Immunochromatographic Diagnostics
          Recently, we have combined our experience in chromatography and affinity technologies to develop improved immuno-chromatographic assays.  This diagnostic format, best known as the basis of the home pregnancy test, relies on the capture of flowing reporter particles decorated with antibodies on lines of capture antibodies when bridged by target analyte. We first replaced the conventional gold and polystyrene reporter particles by engineered filamentous phage particles, which are neutrally buoyant, have high surface area, and are under Darwinian selection for low non-specific binding and aggregation. Phage lateral-flow tests can be up to 1000 times as sensitive as standard assays, opening new applications for this convenient assay format, including PAT and the direct detection of viral infections in blood.
          We also introduced strontium aluminate phosphorescent nanoparticles derived from cheap glow-in-the-dark materials as lateral flow reporters, and demonstrated their superior performance in  sensitive, quantitative lateral flow immunoassays. This technology was spun off by group members as Luminostics, Inc. which was accepted into Y Combinator, the outstanding incubator of Airbnb, Stripe and Dropbox.  Luminostics is now VC-funded and pursuing human clinical trials of a home COVID-19 diagnostic with Sanofi
Process Analytical Technology
          Recently, we've applied our analytical methods to Process Analytical Technology (PAT), monitoring downstream processes to maximize efficiency and product quality.  The lab recently constructed Protein A-based mix-and-read fluorescence reporters for antibody Fc fragments.  These reporters should be quite useful for clone selection and screening, and routine measurements, and we also demonstrated their use in continuous monitoring of mAb breakthrough for Protein A capture column process control.
Awards & Honors
2020 Esther Farfel Award (highest faculty award of the University of Houston; for research, service and teaching)
2018-present Co-PI, FDA Western National Pediatric Device Consortium
2017-present Diagnostics co-lead, CDC Western Gulf Center for Vector-Borne Diseases
2015 Pierce Award in Affinity Technology of the International Society for Molecular Recognition (first US awardee in over 20 years)
2015 Fellow, National Academy of Inventors
2014 Fellow, American Chemical Society
2014 Elected to Phi Kappa Phi
2013-present Huffington-Woestemeyer Professor
2012 Co-organizer, AACC Oak Ridge Conference on Emerging Diagnostics, San Jose, CA
2011-present Fellow, American Association for the Advancement of Science
2010-2013 John and Rebecca Moores Professor (campus-wide competitive)
2009 Fluor-Daniel Award (highest faculty award of the UH College of Engineering)
2008-2015 Theme Leader, Diagnostics, NIH Western Regional Center of Excellence
2005 UH Cullen College of Engineering Senior Faculty Research Award
2003-present President, past President, Council, International Society for Molecular Recognition
2001 van Lanen Award, Biochemical Technology Division, American Chemical Society
1999-present Fellow, American Institute of Medical and Biological Engineering
1999 Chair, ACS Division of Biochemical Technology
1990-1995 NSF Presidential Young Investigator
Professional Activities
2007-present: Senior Affiliate Member, The Methodist Hospital Research Institute
2001-present: Editorial board, Journal of Molecular Recognition
1999: Chair, American Chemical Society; Division of Biochemical Technology
1999: Member/Past Chair, UH Intellectual Property Committee
1998-2002: Council on Chemical Research (CCR) Vision 2020 Roadmap committee on Bioprocessing
Selected Publications
Chavan D, Chen H, Crum M, Vu B, Safari M, Smith M, Vekilov P, Conrad JC, Kourentzi K, Willson RC., "Neutral DNA-avidin nanoparticles as ultrasensitive reporters in immuno-PCR." Analyst. doi: 10.1039/d0an00134a., 2020

Coffman J, Marques B, Orozco R, Aswath M, Mohammad H, Zimmermann E, Khouri J, Griesbach J, Izadi S, Williams A, Sankar K, Walters B, Lin J, Hepbildikler S, Schiel J, Welsh J, Ferreira G, Delmar J, Mody N, Afdahl C, Cui T, Khalaf R, Hanke A, Pampel L, Parimal S, Hong X, Patil U, Pollard J, Insaidoo F, Robinson J, Chandra D, Blanco M, Panchal J, Soundararajan S, Roush D, Tugcu N, Cramer S, Haynes C, Willson RC., "Highland games: A benchmarking exercise in predicting biophysical and drug properties of monoclonal antibodies from amino acid sequences." Biotechnol Bioeng. 117(7):2100-2115. doi: 10.1002/bit.27349., 2020

Danthanarayana AN, Finley E, Vu B, Kourentzi K, Willson RC, Brgoch J., "A multicolor multiplex lateral flow immunochromatographic assay for high-sensitivity analyte detection using persistent luminescent nanophosphors." Anal Methods. 12(3):272-280. doi: 10.1039/c9ay02247c., 2020

Kourentzi K, Crum M, Patil U, Prebisch A, Chavan D, Vu B, Zeng Z, Litvinov D, Zu Y, Willson RC., "Recombinant expression, purification, characterization, and quantification in human cancer cell lines of the Anaplastic Large-Cell Lymphoma-characteristic NPM-ALK fusion protein." Sci Rep.10(1):5078. doi: 10.1038/s41598-020-61936-w., 2020

Patil, U, Crum, M, Vu, B, Wasden, K, Kourentzi, K, Willson, RC., "Continuous Fc detection for protein A capture process control." Biosensors and Bioelectronics, Vol. 165, 112327., 2020

Ansari, P., et al., "Self-assembled monolayer functionalization of gold nanostar particles with a custom designed carboxylate-terminated dithiol as a linker for bioconjugation." Abstracts of Papers of the American Chemical Society 257., 2019

Chavan, D., et al., "Immuno-nanoparticle PCR for ultrasensitive detection of proteins." Abstracts of Papers of the American Chemical Society 257., 2019

Goux HJ, Raja B, Kourentzi K, Trabuco JRC, Vu BV, Paterson AS, Kirkpatrick A, Townsend B, Lee M, Truong VTT, Pedroza C, Willson RC., "Evaluation of a nanophosphor lateral-flow immunochromatographic assay for self-testing for herpes simplex virus type 2 seropositivity." PLoS One. 14(12):e0225365. doi: 10.1371/journal.pone.0225365, 2019

Khodadadi M, Chang L, Trabuco JRC, Vu BV, Kourentzi K, Willson RC, Litvinov D., "PCB-Based Magnetometer as a Platform for Quantification of Lateral-Flow Assays." Sensors (Basel). 19(24):5433. doi: 10.3390/s19245433., 2019

Chen H, Crum M, Chavan D, Vu B, Kourentzi K, Willson RC., "Nanoparticle-Based Proximity Ligation Assay for Ultrasensitive, Quantitative Detection of Protein Biomarkers. ACS Appl Mater Interfaces." 10(38):31845-31849., 2018

Jacinto MJ, Patinha DJS, Marrucho IM, Gonçalves J, Willson RC, Azevedo AM, Aires-Barros MR., "M13 bacteriophage purification using poly(ionic liquids) as alternative separation matrices. J Chromatogr A." 1532:246-250., 2018

Jacinto MJ, Trabuco JRC, Vu BV, Garvey G, Khodadady M, Azevedo AM, Aires-Barros MR, Chang L, Kourentzi K, Litvinov D, Willson RC., "Enhancement of lateral flow immunochromatographic assay performance by electromagnetic relocation of reporter particles. PLoS One." 13(1):e0186782., 2018

Luo D, Wang F, Chen J, Zhang F, Yu L, Wang D, Willson RC, Yang Z, Ren Z., "Poly(sodium 4-styrenesulfonate) Stabilized Janus Nanosheets in Brine with Retained Amphiphilicity. Langmuir." 34(12):3694-3700., 2018

Kim J, Vu B, Kourentzi K, Willson RC, Conrad JC., "Increasing Binding Efficiency via Reporter Shape and Flux in a Viral Nanoparticle Lateral-Flow Assay." ACS Appl Mater Interfaces. 9(8):6878-6884. doi: 10.1021/acsami.6b15728., 2017

Kolhatkar AG, Chen YT, Chinwangso P, Nekrashevich I, Dannangoda GC, Singh A, Jamison AC, Zenasni O, Rusakova IA, Martirosyan KS, Litvinov D, Xu S, Willson RC, Lee TR., "Magnetic Sensing Potential of Fe(3)O(4) Nanocubes Exceeds That of Fe(3)O(4) Nanospheres." ACS Omega. 2(11):8010-8019., 2017

Paterson AS, Raja B, Mandadi V, Townsend B, Lee M, Buell A, Vu B, Brgoch J, Willson RC., "A low-cost smartphone-based platform for highly sensitive point-of-care immunochromatographic testing with persistent luminescent phosphors. Lab Chip." 17(6):1051-1059., 2017

Raja B, Goux HJ, Marapadaga A, Rajagopalan S, Kourentzi K, Willson RC., "Development of a panel of recombinase polymerase amplification assays for detection of common bacterial urinary tract infection pathogens." J Appl Microbiol. 123(2):544-555., 2017

Chen, H., Hagstrom, A. E. V., Kim, J., Garvey, G., Paterson, A., Ruiz-Ruiz, F., Willson, R. C., Flotation Immunoassay: Masking the Signal from Free Reporters in Sandwich Immunoassays. Scientific Reports, 6 [DOI], 2016

Gonzalez-Gonzalez, M., Willson, R. C., & Rito-Palomares, M, Elimination of contaminants from cell preparations using aqueous two-phase partitioning. Separation and Purification Technology, 158, 103-107 [DOI], 2016

Kim J, Poling-Skutvik R, Trabuco JR, Kourentzi K, Willson RC, Conrad JC., "Orientational binding modes of reporters in a viral-nanoparticle lateral flow assay. Analyst." 142(1):55-64., 2016

Kisley, L., Poongavanam, M. V., Kourentzi, K., Willson, R. C., & Landes, C. F., pH-dependence of single-protein adsorption and diffusion at a liquid chromatographic interface. Journal of Separation Science, 39(4), 682-688 [DOI], 2016

Kolhatkar, A. G., Jamison, A. C., Nekrashevich, I., Kourentzi, K., Litvinov, D., Brazdeikis, A., Lee, T. R, Enzymatic conversion of magnetic nanoparticles to a non-magnetic precipitate: a new approach to magnetic sensing. Analyst, 141(18), 5246-5251 [DOI], 2016

Luo, D., Wang, F., Zhu, J. Y., Cao, F., Liu, Y., Li, X. G., Ren, Z. F, Nanofluid of graphene-based amphiphilic Janus nanosheets for tertiary or enhanced oil recovery: High performance at low concentration. Proceedings of the National Academy of Sciences of the United States of America, 113(28), 7711-7716. [DOI], 2016

Poongavanam, M. V., Kisley, L., Kourentzi, K., Landes, C. F., & Willson, R. C, Ensemble and single-molecule biophysical characterization of D17.4 DNA aptamer-IgE interactions. Biochimica Et Biophysica Acta-Proteins and Proteomics, 1864(1), 154-164. [DOI], 2016

Raja, B., Pascente, C., Knoop, J., Shakarisaz, D., Sherlock, T., Kemper, S., Willson, R, An embedded microretroreflector-based microfluidic immunoassay platform. Lab on a Chip, 16(9), 1625-1635. [DOI], 2016

Adhikari M, Strych U, Kim J, Goux H, Dhamane S, Poongavanam MV, Hagström AE, Kourentzi K, Conrad JC, Willson RC., "Aptamer-Phage Reporters for Ultrasensitive Lateral Flow Assays. Anal Chem. 87(23):11660-5.", 2015

Hagström AE, Garvey G, Paterson AS, Dhamane S, Adhikari M, Estes MK, Strych U, Kourentzi K, Atmar RL, Willson RC., "Sensitive detection of norovirus using phage nanoparticle reporters in lateral-flow immunochromatographic assay. PLoS One. 10(5):e0126571.", 2015

Kim J, Adhikari M, Dhamane S, Hagström AE, Kourentzi K, Strych U, Willson RC, Conrad JC., "Detection of viruses by counting single fluorescent genetically biotinylated reporter immunophage using a lateral flow assay. ACS Appl Mater Interfaces. 7(4): p. 2891-2898", 2015

Kisley L, Chen J, Mansur AP, Shuang B, Kourentzi K, Poongavanam MV, Chen WH, Dhamane S, Willson RC, Landes CF,, Unified superresolution experiments and stochastic theory provide mechanistic insight into protein ion-exchange adsorptive separations. Proc Natl Acad Sci 111: p. 2075-2080., 2014

Paterson AS, Raja B, Garvey G, Kolhatkar A, Hagstrom AE, Kourentzi K, Lee TR, Willson RC, Persistent Luminescence Strontium Aluminate Nanoparticles as Reporters in Lateral Flow Assays. Anal Chem. p.9481-9499, 2014

Adhikari M, Dhamane S, Hagstrom AEV, Garvey G, Chen WH, Kourentzi K, Strych U, Willson RC, "Functionalized viral nanoparticles as ultrasensitive reporters in lateral-flow assays", Analyst, DOI: 10.1039/c3an00891f, 2013

Cacao EC, Sherlock T, Nasrullah A, Kemper S, Knoop J, Kourentzi K, Ruchhoeft P, Stein GE, Atmar RL, Willson RC, "Helium-beam shadowing for high spatial resolution patterning of antibodies on microstructured diagnostic surfaces", Biointerphases, 8(9), 2013

Kanakaraj I, Chen WH, Poongavanam M, Dhamane S, Stagg LG, Ladbury JE, Kourentzi K, Strych U, Willson RC, "Biophysical characterization of VEGF-aHt DNA aptamer interactions. Int. J. Biol. Macromol.", 57:69-75, 2013

Chen, W. H.; Fu, J. Y.; Kourentzi, K.; Willson, R. C., Nucleic acid affinity of clustered-charge anion exchange adsorbents: Effects of ionic strength and ligand density. Journal of Chromatography A 2011, 1218 (2), 258-262., 2011

Daniels, C. R.; Reznik, C.; Kilmer, R.; Felipe, M. J.; Tria, M. C. R.; Kourentzi, K.; Chen, W. H.; Advincula, R. C.; Willson, R. C.; Landes, C. F., Permeability of anti-fouling PEGylated surfaces probed by fluorescence correlation spectroscopy. Colloids and Surfaces B-Biointerfaces 2011, 88 (1), 31-38., 2011

Gijavanekar, C.; Anez-Lingerfelt, M.; Feng, C.; Putonti, C.; Fox, G. E.; Sabo, A.; Fofanov, Y.; Willson, R. C., PCR detection of nearly any dengue virus strain using a highly sensitive primer 'cocktail'. Febs Journal 2011, 278 (10), 1676-1687., 2011

Kanakaraj I, Jewell DL, Murphy JC, Fox GE, Willson RC., "Removal of PCR Error Products and Unincorporated Primers by Metal-Chelate Affinity Chromatography," PLoS One, 6(1):e14512, 2011

Kanakaraj, I.; Jewell, D. L.; Murphy, J. C.; Fox, G. E.; Willson, R. C., Removal of PCR Error Products and Unincorporated Primers by Metal-Chelate Affinity Chromatography. Plos One 2011, 6 (1)., 2011

Sherlock, T.; Nasrullah, A.; Litvinov, J.; Cacao, E.; Knoop, J.; Kemper, S.; Kourentzi, K.; Kar, A.; Ruchhoeft, P.; Willson, R., Suspended, micron-scale corner cube retroreflectors as ultra-bright optical labels. Journal of Vacuum Science & Technology B 2011, 29 (6)., 2011

Liu Y, Stepanov VG, Strych U, Willson RC, Jackson GW, Fox GE., "DNAzyme-mediated recovery of small recombinant RNAs from a 5S rRNA-derived chimera expressed in Escherichia coli," BMC Biotechnol., 10:85, 2010

Potty AS, Kourentzi K, Fang H, Schuck P, Willson RC, "Biophysical characterization of DNA and RNA aptamer interactions with hen egg lysozyme," Int J Biol Macromol. (ePub), 2010
Research partially sponsored by: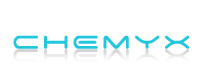 Añez-Lingerfelt M, Fox GE, Willson RC., "Reduction of DNA contamination in RNA samples for reverse transcription-polymerase chain reaction using selective precipitation by compaction agents," Anal Biochem., 384(1):79-85, 2009
Mohan S, Kourentzi K, Schick KA, Uehara C, Lipschultz CA, Acchione M, Desantis ME, Smith-Gill SJ, Willson RC., "Association Energetics of Cross-Reactive and Specific Antibodies," Biochemistry, 2009
Potty AS, Kourentzi K, Fang H, Jackson GW, Zhang X, Legge GB, Willson RC., "Biophysical characterization of DNA aptamer interactions with vascular endothelial growth factor,"Biopolymers., 91(2):145-56, 2009
Zhang X, Potty AS, Jackson GW, Stepanov V, Tang A, Liu Y, Kourentzi K, Strych U, Fox GE, Willson RC., "Engineered 5S ribosomal RNAs displaying aptamers recognizing vascular endothelial growth factor and malachite green," J Mol Recognit., 22(2):154-61, 2009
Zuo G,Roberts DJ,Lehman SG,Jackson GW,Fox GE, Willson RC., "Molecular assessment of salt-tolerant, perchlorate- and nitrate-reducing microbial cultures," Water Sci Technol.,60(7):1745-1756, 2009
Añez M, Putonti C, Fox GE, Fofanov Y, Willson RC., "Exhaustive computational identification of pathogen sequences far-distant from background genomes: Identification and experimental verification of human-blind dengue PCR primers," J Biotechnol.,133(3):267-76, 2008
Basile LJ, Willson RC, Sewell BT, Benedik MJ., "Genome mining of cyanide-degrading nitrilases from filamentous fungi," Appl Microbiol Biotechnol., 80(3):427-35, 2008
Jackson GW, McNichols RJ, Fox GE, Willson RC., "Toward Universal Flavivirus Identification by Mass Cataloging," J Mol Diagn., 10(2):135-141, 2008
Kourentzi K, Srinivasan M, Smith-Gill SJ, Willson RC., "Conformational flexibility and kinetic complexity in antibody-antigen interactions," J Mol Recognit., 21(2):114-21, 2008
Nick Taylor J, Darugar Q, Kourentzi K, Willson RC, Landes CF., "Dynamics of an anti-VEGF DNA aptamer: a single-molecule study," Biochem Biophys Res Commun., 373(2):213-8, 2008
Peterson KJ, Sadowsky JD, Scheef EA, Pal S, Kourentzi KD, Willson RC, Bresnick EH, Sheibani N, Gellman SH., "A fluorescence polarization assay for identifying ligands that bind to vascular endothelial growth factor," Anal Biochem., 378(1):8-14, 2008
Vu BV, Litvinov D, Willson RC., "Gold nanoparticle effects in polymerase chain reaction: favoring of smaller products by polymerase adsorption," Anal Chem., 80(14):5462-7, 2008
Cano T, Offringa N, Willson RC., "The effectiveness of three multi-component binding models in describing the binary competitive equilibrium adsorption of two cytochrome b(5) mutants," J Chromatogr A., 1144(2):197-202, 2007
Fu JY, Balan S, Potty A, Nguyen V, Willson RC., "Enhanced protein affinity and selectivity of clustered-charge anion-exchange adsorbents," Anal Chem., 79(23):9060-5, 2007
Jackson GW, McNichols RJ, Fox GE, and Willson RC., "Universal bacterial identification by mass spectrometry of 16S ribosomal RNA cleavage products," International Journal of Mass Spectrometry, 261(2-3):218-226, 2007
Larios-Sanz M, Kourentzi KD, Warmflash D, Jones J, Pierson DL, Willson RC, Fox GE., "16S rRNA beacons for bacterial monitoring during human space missions," Aviat Space Environ Med., 78(4 Suppl):A43-7, 2007
Ortego BC, Whittenton JJ, Li H, Tu SC, Willson RC., "In vivo translational inaccuracy in Escherichia coli: missense reporting using extremely low activity mutants of Vibrio harveyi luciferase," Biochemistry, 46(48):13864-73, 2007
Svitel J, Boukari H, Van Ryk D, Willson RC, Schuck P., "Probing the functional heterogeneity of surface binding sites by analysis of experimental binding traces and the effect of mass transport limitation," Biophys J., 92(5):1742-58, 2007
Tucker DL, Ott CM, Huff S, Fofanov Y, Pierson DL, Willson RC, Fox GE., "Characterization of Escherichia coli MG1655 grown in a low-shear modeled microgravity environment," BMC Microbiol., 7(1):15, 2007
Fu JY, Potty AS, Fox GE, Willson RC., "Water-elutability of nucleic acids from metal-chelate affinity adsorbents: enhancement by control of surface charge density," J Mol Recognit.,19(4):348-53, 2006
Jackson GW, McNichols RJ, Fox GE, Willson RC., "Bacterial genotyping by 16S rRNA mass cataloging," BMC Bioinformatics, 7:321, 2006
Murphy JC, Cano T, Fox GE, Willson RC., "Compaction agent protection of nucleic acids during mechanical lysis," Biotechnol Prog., 22(2):519-22, 2006
Potty AS, Fu JY, Balan S, Haymore BL, Hill DJ, Fox GE, Willson RC., "Neutral additives enhance the metal-chelate affinity adsorption of nucleic acids: role of water activity," J Chromatogr A., 1115(1-2):88-92, 2006
Putonti C, Chumakov S, Mitra R, Fox GE, Willson RC, and Fofanov Y., "Human-blind probes and primers for dengue virus identification," FEBS J., 273(2):398-408, 2006
Zhang Z, Jackson GW, Fox GE, Willson RC., "Microbial identification by mass cataloging,"BMC Bioinformatics, 7:117, 2006
Cano T, Murphy JC, Fox GE, & Willson R.C., "Separation of Genomic DNA from Plasmid DNA by selective renaturation with IMAC capture," Biotechnology Progress, 21: 1472-1477, 2005
Cano T, Offringa ND, and Willson RC, "Competitive ion-exchange adsorption of proteins: isotherms with controlled competitor concentration," J Chromatogr A., 24;1079(1-2):116-26, 2005
Chumakov, S., Belapurkar, C., Putonti, C., Li, T.-B., Pettitt, B.M., Fox, G.E., Willson, R.C. and Fofanov, Y., "Theoretical Basis for Universal Identification Systems for Bacteria and Viruses," Journal of Biological Physics and Chemistry, 5(4); 121-128, 2005
Cohen, G.H., Silverton, E.W., Padlan, E.A., Dyda, F., Wibbenmeyer, J.A., Willson, R.C., and Davies, D.R., "Water molecules in the antibody-antigen interface of the structure of the Fab HyHEL-5-lysozyme complex at 1.7 Å resolution: comparison with results from isothermal titration calorimetry," Acta Crystallographica Section D: Biological Crystallography, D61, 628-633, 2005
Jackson GW, and Willson R, "Preparative electrophoresis with on-column optical fiber monitoring and direct elution into a minimized volume," Biotechnol Lett., 27(22):1739-43, 2005
Jandhyala DM, Willson RC, Sewell BT, and Benedik MJ, "Comparison of cyanide-degrading nitrilases," Appl Microbiol Biotechnol., 68(3):327-35, 2005
Mulder BA, Anaya S, Yu P, Lee KW, Nguyen A, Murphy J, Willson R, Briggs JM, Gao X, and Hardin SH, "Nucleotide modification at the gamma-phosphate leads to the improved fidelity of HIV-1 reverse transcriptase," Nucleic Acids Res., 33(15):4865-73, 2005
Tucker DL, Karouia F, Wang J, Luo Y, Li TB, Willson RC, Fofanov Y, and Fox GE, "Effect of an artificial RNA marker on gene expression in Escherichia coli," Appl Environ Microbiol.,71(7):4156-9, 2005
Forsman, Z.H., Lednicky, J.A., Fox, G.E., Willson, R.C., White, Z.S., Halvorson, S.J., Wong, C., Lewis, A.M. Jr, and Butel, J.S., "Phylogenetic analysis of polyomavirus simian virus 40 from monkeys and humans reveals genetic variation," Journal of Virology, 78(17):9306-16, 2004
Balan, S. E., Murphy, J. C., Galaev, I., Kumar, A., Fox, G. E., Mattiasson, B., and Willson, R. C., "Metal Chelate Affinity Precipitation of Nucleic Acids," Biotechnology Letters, 25:1111-1116, 2003
DeWalt, B., Murphy, J. C., Fox, G. E., and Willson, R. C., "Compaction Agent Clarification of Microbial Lysates," Protein Expression and Purification, 28(2) 220 – 223, 2003
D'Souza, L.M., Larios-Sanz, M., Setterquist, R. A., Willson, R. C., and Fox, G. E., "Small RNA Sequences are readily stabilized by inclusion in a carrier rRNA," Biotechnology Progress,19: 734-738, 2003
Gibbs, P.R., Riddle, R.R., Marchal, M., Benedik, M.J. and Willson, R.C., "Purification and characterization of 2'aminobiphenyl-2,3-diol 1,2-dioxygenase from Pseudomonas sp. LD2," Protein Expression and Purification, 32:35-43, 2003
Gibbs, P.R., Uehara, C.S., Nguyen, P.T., and Willson, R.C., "Imaging Polarimetry for High Throughput Chiral Screening," Biotechnology Progress, 19(4); 1329-1334, 2003
Jandhyala, D., Berman, M., Meyers, P.R., Sewell, B.T., Willson, R.C., and Benedik, M.J., "CynD, the Cyanide Dihydratase from Bacillus pumilus: Gene Cloning and Structural Studies," Applied and Environmental Microbiology, 69:4794-4805, 2003
Kourentzi, K.D., George E. Fox, G.E. and Willson. R.C., "Hybridization-responsive fluorescent DNA probes containing the adenine analog 2-aminopurine," Analytical Biochemistry, 322(1), 124-126, 2003
Murphy J.C., Fox G.E., and Willson, R.C., "Enhancement of anion-exchange chromatography of DNA using compaction agents," J. Chromatogr. A., 984: 215-21, 2003
Murphy, J. C., Jewell, D. L., White, K. I., Fox, G. E., and Willson, R. C., "Nucleic Acid Separations Utilizing Immobilized Metal Affinity Chromatography," Biotechnology Progress, 19: 982-986, 2003
Riddle, R. R., Gibbs, P. R., Willson, R.C., and Benedik, M. J., "Recombinant carbazole-degrading strains for enhanced petroleum processing," J. Ind. Microbiol. Biotechnol., 30: 6-12, 2003
Riddle, R., P.R. Gibbs, R.C. Willson and M.J. Benedik, "Purification and Properties of 2-hydroxy-6-oxo-6-(2'-aminophenyl)hexa-2,4-dienoic acid Hydrolase Involved with Microbial Degradation of Carbazole," Protein Expression and Purification, 28:182-189, 2003
Kourentzi, K.D., G.E. Fox and R.C. Willson, "Microbial Identification by Immunohybridization Assay of Artificial RNA Labels," J. Microbiol. Methods, 49(3), 301-306, 2002
Murphy, J.C., G.E. Fox and R.C. Willson, "Compaction Agents Enhance Anion-Exchange Adsorption of Nucleic Acids," Journal of Chromatography, 2002
Shick, K.A., S. Mohan, S.J. Smith-Gill and R.C. Willson, "Calorimetric Study of Monoclonal Antibody HyHEL-10 Association with Hen and Japanese Quail-Egg Lysozymes," Biochimica et Biophysica Acta, 2002
Zhang, Z., R.C. Willson and G.E. Fox, "Identification of Characteristic Oligonucleotides in the 16S Ribosomal RNA Sequence Dataset," Bioinformatics, 18, 244-250, 2002
Kourentzi, K.D., G.E. Fox and R.C. Willson, "Microbial Detection with Low-Molecular-Weight RNA," Current Microbiology, 43(6), 444-447, 2001
Kourentzi, K.D., G.E. Fox and R.C. Willson, "Rapid Identification of Microorganisms using 5S rRNA Specific Molecular Beacons," Current Microbiology, 43, 444, 2001
Murphy, J.C., G.E. Fox and R.C. Willson, "RNA Isolation and Fractionation using Compaction Agents," Analytical Biochemistry, 295, 143, 2001
D'Souza, L.M., R.C. Willson and G.E. Fox, "Expression of Marker RNAs in Pseudomonas Putida," Current Microbiology, 40, 91-95, 2000
K.A. Xavier, S.M. McDonald, J.A. McCammon, and R.C. Willson, "Association and dissociation kinetics of Bobwhite quail lysozyme with monoclonal antibody HyHEL-5," Protein Engineering, 12(1), 79-83, 1999
Li, H., Ortego, B.C., Maillard, K.I., Willson, R.C., and Tu, S.-C., "Effects of mutations of the alpha His-45 residue of Vibrio harveyi luciferase on the yield and reactivity of flavin peroxide intermediate," Biochemistry, 38(14), 4409-4415, 1999
Murphy, J.C., Wibbenmeyer, J.A., Fox, G.E. and Willson, R.C., "Purification of plasmid DNA using selective precipitation by compaction agents," Nature Biotechnology, 17, 822, 1999
Riddle, R.R., Willson, R.C., and Benedik, M.J., "Temperature- and solvent-tolerant mutants of filamentous bacteriophage helper M13 KO7," Biotechnology Letters, 21(1):87-90, 1999
Singh, N. and Willson, R.C., "Boronate affinity adsorption of RNA: possible role of conformational changes," Journal of Chromatography, 840, 205-213, 1999
Wibbenmeyer, J.A., P. Schuck, S.J. Smith-Gill, and R.C. Willson, "Salt Links Dominate Affinity of Antibody HyHEL-5 for Lysozyme Through Enthalpic Contributions," Journal of Biological Chemistry, 274(38), 26838-42, 1999
Wibbenmeyer, J.A., Xavier, K.A., Smith-Gill, S.J. and Willson, R.C., "Cloning, Expression, and Characterization of the Fab Fragment of the Anti-Lysozyme Antibody HyHEL-5," BBA, 1430, 191-202, 1999
Benedik, M.J., Gibbs, P.R., Riddle, R.R., and Willson, R.C., "Microbial denitrogenation of fossil fuels," Trends Biotechnol., 16, 390-395, 1998
Xavier, K.A., Shick, K.A., and Willson, R.C., "Association and Dissociation kinetics of anti-hen egg lysozyme monoclonal antibodies HyHEL-5 and HyHEL-10," Biophys. J., 74, 2036-2045, 1998
Shick, K.A., Xavier, K.A., Rajpal, A., Smith-Gill, S.J. and Willson, R.C., "Association of the anti-hen egg lysozyme monoclonal antibody HyHEL-5 with avian species variant and mutant lysozymes," Biochim. Biophys. Acta, 1340, 205-214, 1997
Xavier, K.A., Shick, K.A., Smith-Gill, S.J. and Willson, R.C., "Involvement of water molecules in the association of monoclonal antibody HyHEL-5 with Bobwhite quail lysozyme," Biophys. J., 73, 2116-2125, 1997
Chacko, S., Silverton, E.W., Smith-Gill, S.J., Davies, D.R., Shick, K.A., Xavier, K.A., Willson, R.C., Jeffrey, P.D., Chang, C.Y.Y., Sieker, L.C., and Sheriff, S., "Refined structures of Bobwhite quail lysozyme uncomplexed and complexed with the HyHEL-5 Fab fragment," Proteins: Structure, Function, and Genetics, 26, 55-65, 1996
Maillard, K.I., Benedik, M.J. and Willson, R.C., "Rapid detection of mutagens by induction of luciferase-bearing prophages in E. coli," Environmental Science and Technology, 30(8), 2478-2483, 1996
Moates, F.C., Somani, M., Annamalai, J., Richardson, J.T, Luss, D. and Willson, R.C., "Infrared Thermographic Screening of Combinatorial Libraries of Heterogeneous Catalysts," Industrial and Engineering Chemistry Research, 35(12), 4801-4803, 1996