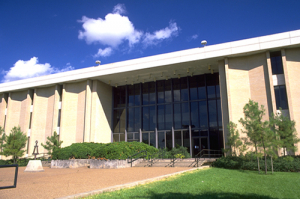 University of Houston
William A. Brookshire Department of Chemical and Biomolecular Engineering
Engineering Building 1, Room S222
4226 Martin Luther King Boulevard
Houston TX 77204-4004
Google Map
UH Map & Driving Directions (includes parking information)
Phone: 713-743-4300
Fax: 713-743-4323
Locating the Engineering Building on the UH Campus Map
The William A. Brookshire Department of Chemical and Biomolecular Engineering is located on the second floor of the Cullen College of Engineering Building 1 at the main campus of the University of Houston.
Locating the Engineering Building on Google Maps
Click here to locate the Engineering Building on Google map.
Airports
Hobby Airport (HOU) is approximately 9 miles from campus and a 20 – 30 minute drive.  For complete directions from Hobby to UH using Google Maps, click here.
George Bush Intercontinental Airport Houston (IAH) is approximately 25 miles from campus and is a 45 minute plus drive. For directions from IAH to UH using Google Maps, click here.
Useful Contacts:
Chairman:
Dr. Triantafillos Mountziaris
Email: tjmountz [at] central.uh.edu
Undergraduate Program:
Veronica Ellison
Email: vellison [at] uh.edu
Graduate Program:
Graduate Coordinator
Email: grad-che [at] uh.edu
Parking and Transportation
Parking Permits
Anyone parking on campus will need to obtain a UH parking permit from Parking & Transportation Services. To register for parking go to: https://www.uh.edu/pts/.
Visitor Parking
Visitor parking is available across campus. See more information here.
Where to Park
Ungated Faculty and Staff — lots 19D and
Gated Faculty and Staff — lots 18B and 19E
Students — 19B, 19C, 18A
Information regarding Metro can be found at https://www.uh.edu/pts/