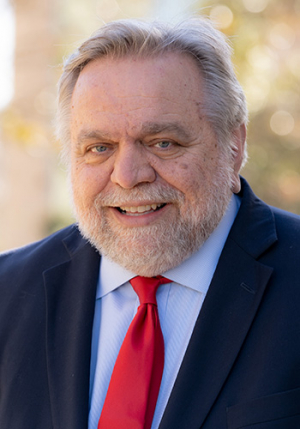 Welcome to the William A. Brookshire Department of Chemical and Biomolecular Engineering, at the University of Houston! I encourage you to navigate our website and discover the exciting research and educational opportunities that our Department offers.
We are a vibrant community of scholars pursuing excellence in teaching and research in a collegial and inclusive environment that respects the diversity of all people and ideas. Our aim is to train the future leaders and innovators who will transform our society for the benefit of all humankind. Our Department enjoys an excellent reputation among its peers and has been consistently ranked in the top quartile of Chemical Engineering Departments in the US by US News and World Report and at No. 15 out of 100+ Departments ranked in the most recent National Research Council Rankings.
The Department has a rich history of faculty accomplishments, including memberships in National Academies, prestigious faculty fellowships and awards for research and creative activities, teaching awards, and public service commendations. Our faculty members are world-class researchers and educators engaged in externally-supported, fundamental and applied research at the forefront of modern chemical engineering science. We continuously explore the interfaces between emerging research areas to discover new phenomena and develop new processes and products with high societal impact. Examples range from novel zeolites for catalytic reactions with high efficiency and product selectivity to protein engineering and bioseparations for cutting-edge therapeutic and diagnostic applications, including those targeting COVID-19.
The educational experience of our students is greatly enhanced by interactions with world-class faculty, access to modern research and instructional facilities, opportunities for specialization, research internships, and collaborations with other Departments from the Cullen College of Engineering, the College of Natural Sciences and Mathematics, the College of Medicine, the M.D. Anderson Cancer Center, and industrial partners. Our numerous alumni are pursuing rewarding careers in industry, academia, government, or private practice and form a global network that supports the Department to fulfill its mission.
The University of Houston campus offers a culturally-rich environment with numerous educational, artistic and athletic events, while having the global metropolis of Houston with its endless opportunities for arts and entertainment as its backdrop.
We welcome you to follow our news on social media and make arrangements to visit our Department, when conditions permit it.
Sincerely,
Triantafillos J. (Lakis) Mountziaris, Ph.D.
William A. Brookshire Professor and Department Chair
William A. Brookshire Department of Chemical and Biomolecular Engineering
Cullen College of Engineering
University of Houston