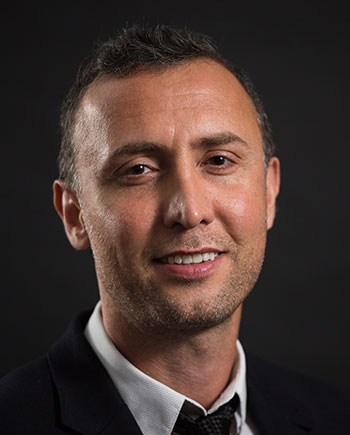 Phone: 713-743-6785 | Fax: 713-743-4323
Email:
morman

[at]

central.uh.edu
Education:
Postdoctoral Research Associate, Princeton University
Ph.D., Chemical & Biochemical Engineering, Rutgers University, 2011
M.S., Chemical Engineering, METU, Turkey, 2007
B.S., Chemical Engineering Department (Minor in Sociology), METU, Turkey, 2005
Courses:
CHEE 3333- Chemical Engineering Thermodynamics II
CHEE 4366- Biomolecular Engineering Fundamentals
Research Interests:
Our Lab mainly study persister cells (reversible drug-tolerant phenotypes) that are observed in both bacterial and cancer cell populations. These phenotypes generally exist in a transient, growth-inhibited state. They can be formed stochastically or induced by environmental factors. They are thought to underlie the propensity of recurrent diseases to relapse, and little is known about the physiology of these rare sub-populations. Deeper understanding of the molecular make-up of these phenotypic variants will facilitate the development of therapeutics. Therefore, a major goal of our research is to study their physiology: the metabolite, RNA, protein, and regulatory content that allow them to tolerate extraordinary concentrations of drugs.
Awards & Honors:
2020- R01 Award (single PI), NIH
2018- K22 Career Transition Award, NIAID
Journal Papers / Refereed Journal Publications
Karki, P., Mohiuddin, S.G., Kavousi, P. and Orman, M.A.,

Investigating the Effects of Osmolytes and Environmental pH on Bacterial Persisters. Antimicrobial Agents and Chemotherapy. 64(5).

, 2020

Mohiuddin, S.G., Hoang, T., Saba, A., Karki, P. and Orman, M.A. ,

Identifying Metabolic Inhibitors to Reduce Bacterial Persistence. Frontiers in Microbiology.11, p.472.

, 2020

Mohiuddin, S.G., Kavousi, P. and Orman, M.A. ,

Flow-cytometry Analysis Reveals Persister Resuscitation Characteristics. BMC Microbiology. 20:202.

, 2020

Aedo SJ, Orman MA, and Brynildsen MP. ,

Stationary phase persister formation in Escherichia coli can be suppressed by piperacillin and PBP3 inhibition. BMC Microbiology.19:140

, 2019

Orman MA, Brynildsen MP,

Persister formation in Escherichia coli can be inhibited by treatment with nitric oxide, Free Radical Biology and Medicine, 93:145-154

, 2016

Orman MA, Henry TC, DeCoste CJ, Brynildsen MP,

Analyzing persister physiology with fluorescence activated cell sorting, Methods in Molecular Biology, 1333: 83-100

, 2016

Rao RT, Yang Q, Orman MA, Berthiaume F, Ierapetritou MG, Androulakis IP,

Burn trauma disrupts circadian rhythms in rat livers, International Journal of Burns and Trauma, 6:12

, 2016

Mok WWK*, Orman MA*, Brynildsen MP,

Impacts of Global Regulators on Persistence Metabolism, Antimicrobial Agents and Chemotherapy, 59(5):2713-2719. *Contributed equally

, 2015

Orman MA, Brynildsen MP,

Inhibition of Stationary Phase Metabolism Prevents Self-digestion and Persister Formation in E. coli, Nature Communications, 6:7983

, 2015

Orman MA, Mok WWK, Brynildsen MP,

Aminoglycoside-enabled Elucidation of Bacterial Persister Metabolism, Current Protocols in Microbiology, 36:17.9.1-17.9.14

, 2015

Rao RT, Orman MA, Berthiaume F, Androulakis IP,

Dynamics of Hepatic Gene Expression and Serum Cytokine Profiles in Single and Double-hit Burn and Sepsis Animal Models, Data in Brief, 3: 229-233

, 2015

Amato SM*, Fazen CH*, Henry T*, Mok WWK*, Orman MA*, Sandvik EL*, Volzing KG*, Brynildsen MP,

The role of metabolism in bacterial persistence, Frontiers in Microbiology, 5:70. *Contributed equally

, 2014

Nyugen TT, Yang Q, Mattick J, Orman MA, Ierapetritou MG, Berthiaume F, Androulakis IP,

Bioinformatic analysis of transcriptional regulation of circadian- relevant genes in rat liver, BMC Bioinformatics, 15:83

, 2014

Amato S, Orman MA, Brynildsen MP,

Metabolic Control of Persister Formation in Escherichia coli, Molecular Cell, 5(4):475-487

, 2013

Çalık P, Bozkurt B, Zerze GH, İnankur B, Bayraktar E, Boy E, Orman MA, Açık E and Özdamar, TH.,

Effect of co-substrate sorbitol different feeding strategies on human growth hormone production by recombinant Pichia pastoris. J. Chem. Technol. Biotechnol., 88: 1631–1640

, 2013

Mattick J, Yang Q, Orman MA, Ierapetritou MG, Berthiaume F, Gale SC, Androulakis IP,

Impact of Burn Priming on Immune and Metabolic Functions of Whole Liver in a Rat Cecal Ligation and Puncture Model, Intl. J. of Burns and Trauma, 3: 55-65

, 2013

Orman MA, Brynildsen MP,

Establishment of a method to rapidly assay bacterial persister metabolism, Antimicrobial Agents and Chemotherapy, 57(9):4398-4409

, 2013

Orman MA, Brynildsen MP,

Dormancy is not necessary or sufficient for bacterial persistence, Antimicrobial Agents and Chemotherapy, 57(7): 3230-3239

, 2013

Orman MA, Ierapetritou MG, Androulakis IP, Berthiaume F,

Effect of Fasting on the Metabolic Response of Liver to Experimental Burn Injury. PLoS ONE, 8(2): e54825

, 2013

Mattick J,Yang Q, Orman MA, Ierapetritou MG, Berthiaume F, Androulakis IP,

Long term gene expression profile dynamics following cecal ligation and puncture in the rat. Journal of Surgical Research, 178: 431-442

, 2012

Orman MA, Androulakis IP, Berthiaume F, Ierapetritou MG,

Metabolic Network Analysis of Perfused Livers under Fed and Fasted States: Incorporating Thermodynamic and Futile-Cycle-Associated Regulatory Constraints, Journal of Theoretical Biology, 293:101-110

, 2012

Orman MA, Ierapetritou MG, Berthiaume F, Androulakis IP,

Long-term Inflammatory Response of Double-hit Burn and Sepsis Animal Models, Cytokine, 58:307-315

, 2012

Orman MA, Mattick J, Androulakis IP, Berthiaume F, Ierapetritou MG,

Stoichiometry Based Steady-State Hepatic Flux Analysis: Computational and Experimental Aspects. Metabolites, 2:268-291

, 2012

Yang Q, Mattick J, Orman MA, Nyugen TT, Ierapetritou MG, Berthiaume F, Androulakis IP,

Dynamics of Hepatic Gene Expression Profile in a Rat Cecal Ligation and Puncture Model. Journal of Surgical Research, 176:583-600, (Featured by Global Medical Discovery)

, 2012

Yang Q, Orman MA, Ierapetritou MG, Berthiaume F, Androulakis IP,

Dynamics of Short-Term Gene Expression Profiling in Liver following Thermal Injury. Journal of Surgical Research, 176:549-558.

, 2012

Orman MA, Berthiaume F, Androulakis IP, Ierapetritou MG,

Advanced Stoichiometric Analysis of Metabolic Networks of Mammalian Cells, Critical Reviews in Biomedical Engineering, 39:511-534

, 2011

Orman MA, Berthiaume F, Androulakis IP, Ierapetritou MG,

Pathway analysis of liver metabolism under stressed condition. Journal of Theoretical Biology, 272:131-140.

, 2011

Orman MA, Ierapetritou MG, Androulakis IP, Berthiaume F,

Metabolic Response of Perfused Livers to Various Oxygenation Conditions, Biotechnology and Bioengineering, 108:2947-2975

, 2011

Orman MA, Ierapetritou MG, Berthiaume F, Androulakis IP,

The Dynamics of the Early Inflammatory Response in Double-hit Burn and Sepsis Animal Models, Cytokine, 56:494-502

, 2011

Orman MA, Nyugen TT, Ierapetritou MG, Berthiaume F, Androulakis IP,

Comparison of the Cytokine and Chemokine Dynamics of the Early Inflammatory Response in Models of Burn Injury and Infection, Cytokine, 55:362-371

, 2011

Orman MA, Arai K, Yarmush ML, Androulakis IP, Berthiaume F, Ierapetritou MG,

Metabolic Flux Determination in Perfused Livers by Mass Balance Analysis: Effect of Fasting. Biotechnology and Bioengineering, 107:825-835

, 2010

Orman MA, Calik P, Ozdamar TH,

The influence of carbon sources on recombinant-human-growth hormone production by Pichia pastoris is dependent on phenotype: a comparison of Mut(s) and Mut(+) strains. Biotechnology and Applied Biochemistry, 52:245-255

, 2009

Calik P, Orman MA, Celik E, Halloran M, Calik G, Ozdamar TH,

Expression system for synthesis and purification of recombinant human growth hormone in Pichia pastoris and structural analysis by MALDIToF mass spectrometry. Biotechnology Progress, 24:221-226

, 2008